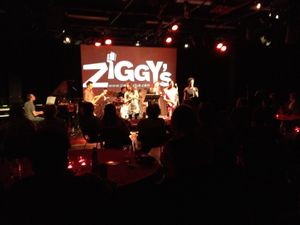 Ziggy's presents the finest Jazz and World music artists in the UK. 
presenting established artists and star performers plus  showcasing rising youth jazz talent.
Enjoy the finest live jazz & world music performers  
with our state of the art sound system and excellent acoustics. 
Seated at your candlelit table, in Ziggy's informal night club atmosphere, 
Every show promises to be an event to remember.